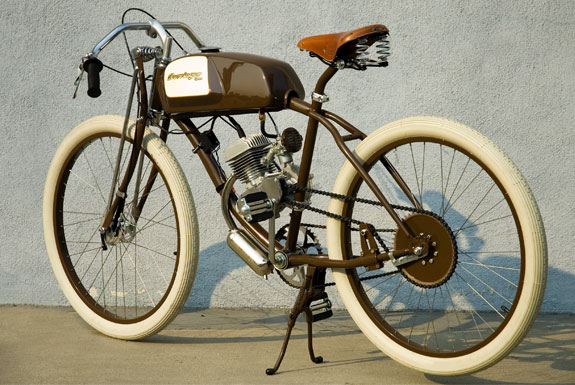 I stumbled upon a strange looking bike shop the other day, walking on 3rd street in Hollywood, California. But upon curious inspection, these were not just your traditional dutch bike or look-alike: they had a small motor attached to them! Ideal for those of us lazy bikers who like the esthetic of dutch bikes, and the convenience of a little motor for those slight LA hills.
The Derringer was created by world-renowned industrial designer Adrian Van Anz.
More info at
http://www.derringercycles.com/index.html

Above are a few versions worth considering.