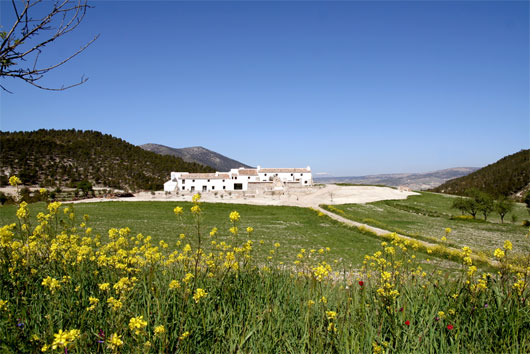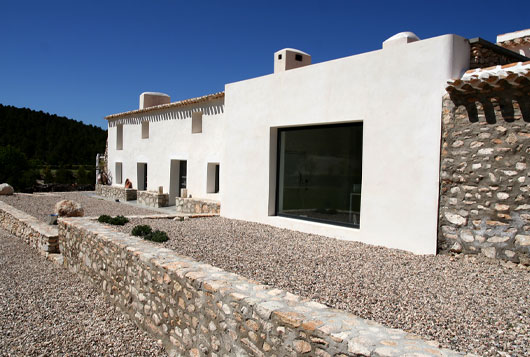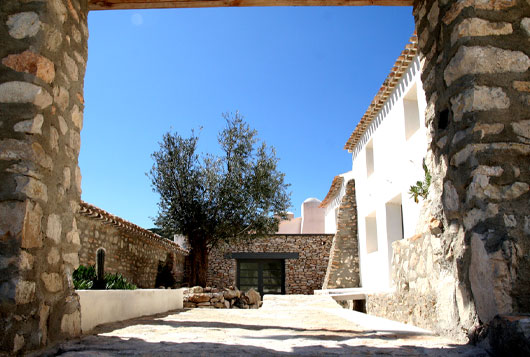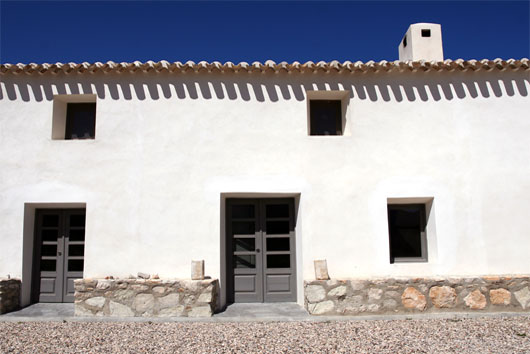 "At a thousand meters above sea level, Cortijada Los Gázquez is an 'off-grid' destination for creatively minded travellers high in the mountains of Andalucia.
In the heart of the 'Parque Natural Sierra Maria-Los Velez', this 'eco-chic' guest house and 47 acre farm resides within a place of extreme natural beauty, profound peace and tranquillity and an awe inspiring wilderness, in one of Spain's most dramatic alpine deserts.
Cortijada Los Gázquez combines two of the principle ideas fundamental for people who love peace, inspiration and the natural world.

Ecology and creativity

.
As a guest house,
Cortijada Los Gázquez
has a benign influence on the earth making power from the sun and wind, cooking and heating with wood and recycling everything.
As a creative retreat
Cortijada Los Gázquez
is a place for the expression of art, design and creativity in all it's forms. It is a place where one can withdraw from everyday life and focus on one's creativity in a culturally stimulating environment.
Cortijada Los Gázquez
is also taking bookings for a range of holidays and creative events. Please refer to the
Holidays & Events
page for further information"
Text above taken from their site:
http://www.losgazquez.com/en/index.php